Refugee Nation
Based on the stories of Laotian Refugees and their descendents
Written and performed by Leilani Chan and Ova Saopeng
with featured artist Litdet Viravong
Directed by Armando Molina
Produced by TeAda Productions and The Latino Theater Company
A mother lives alone in the darkness. A father struggles to forget a lost war. A son battles in the streets of urban America. A daughter searches for answers in her community. Refugee Nation is about a young generation struggling to understand their history and the silence of an elder generation still healing from the traumas of war. Based on the stories of Laotian refugees in the U.S. Refugee Nation returns to L.A. to premiere the completed work after touring the country over 5 years.
More than just a telling of Laotian American history, this three-person performance eloquently touches upon issues relating to the refugee experience, assimilation, generation gap, and mental health using drama, film, music, and audience interaction, and personalizes these issues through a genuine Laotian American perspective. The result is a performance that not only brings to light the hidden stories of Laotian Americans around the U.S., but one that is able to unite people from all types of backgrounds, ethnicities, and histories by relaying the ideas of change, loss, struggle, healing, and the unrelenting strength of the human spirit.
The Refugee Nation continues to grow. With the certainty of new refugee arrivals coming from the Middle East, what can we learn from the wounds of a war 30 years ago that are still yet to be healed?
This production is made possible in part by support from the National Endowment for the Arts, The CCI ARC Grant, the Sheri and Les Biller Family Foundation, the California Community Foundation, the Los Angeles County Arts Commission and the City of Los Angeles Department of Cultural Affairs.
Refugee Nation was developed in collaboration with Legacies of War, a national organization dedicated to raise awareness about the history of the Vietnam War-era bombing in Laos. For more information on how to support this education and advocacy effort, visit legaciesofwar.org. Refugee Nation has been supported in part by the Rockefeller Foundation's MAP Fund; SPARC; UCLA's World Arts And Culture's 2006 HOTHOUSE; Center Theater Group/TCG-Roger Gueneveur Smith Writer's Workshop; CSU Dominguez Hills' Pat Eliet Lecture Series; Los Angeles Immigrant Funders' Collaborative; City of Los Angeles Department of Cultural Affairs; National Asian American Theater Festival; National Performance Network (NPN) Creation Fund and co-commissioning partners VSA Out North Highways Performance Space and Gallery.
Join the Refugee Nation!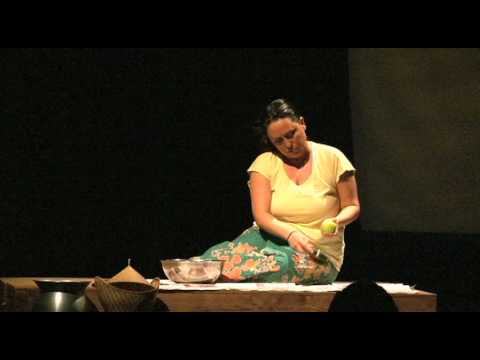 Calendar